Tire Storage
January 07 2019, Forman Mazda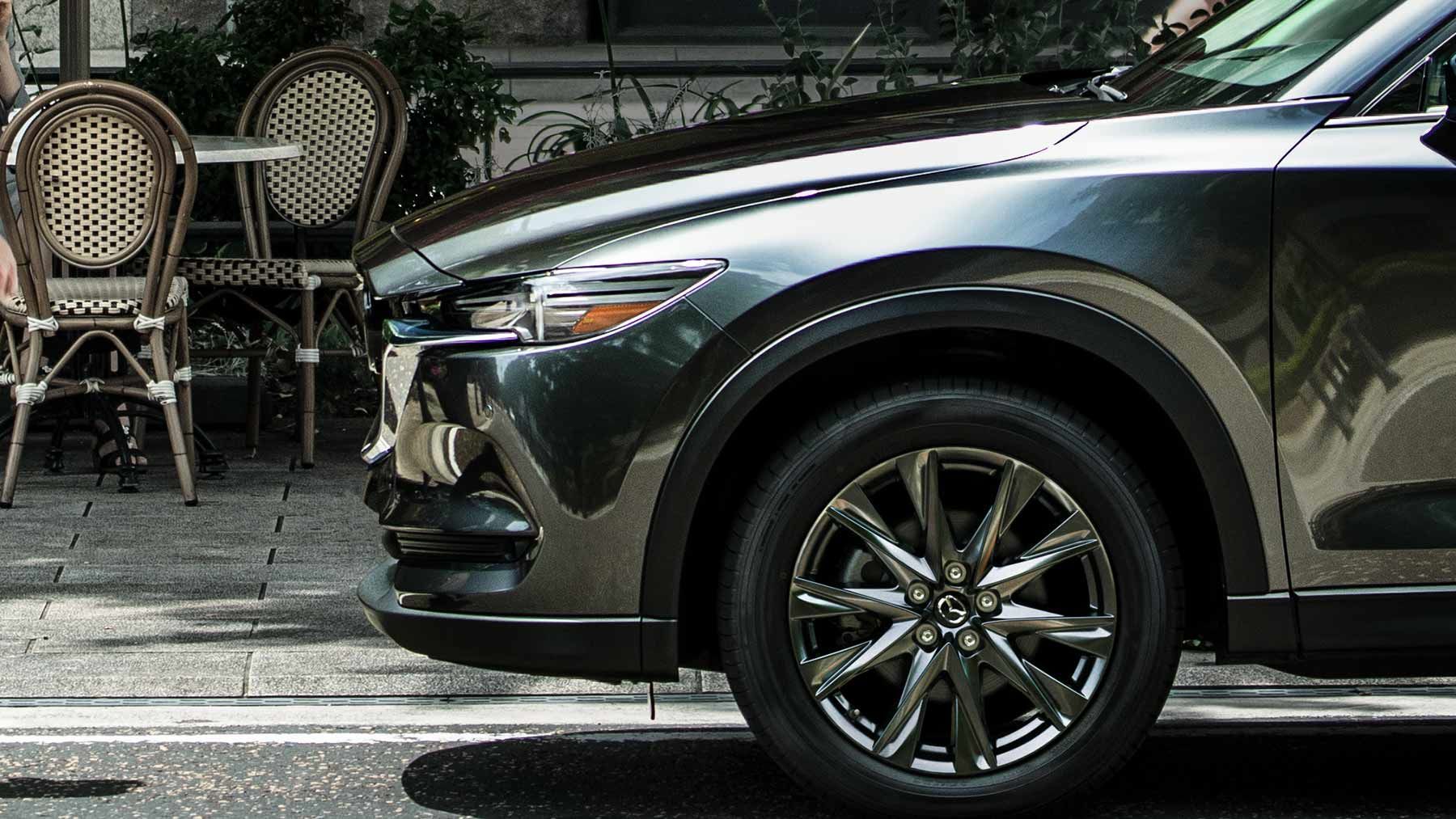 FORMAN MAZDA TIRE STORAGE SERVICE
ONLY $60 PER SEASON*
How It Works:
Simply Book a Service Appointment to have your tires changed at Forman Mazda and let us know you would like to enroll in our Tire Storage Program. We will remove your existing tires, replace them with your seasonal tires. All tires will be labelled with a unique barcode which is directly tied to your account. They are then securely stored for the "off-season" until you are ready to swap out your tires again. When you are ready to retrieve your tires, we need is 48 hours notice and we will ensure we have your tires ready to go, on-site for your appointment.
FAQ:
Q - What does it cost to have my seasonal tires swapped?
A - If your tires are not on rims, the cost of a balance & install is $125.00. If they are on rims, it is $39.95 for a tire swap.
Q - What does it cost to have my wheels and tires balanced at the time of change over?
A -The regular price is $69.95 if you are having them balanced at the time of change over we will discount the price to $49.95.
Q - Why should I get a wheel alignment when I have my tires changed over?
A - Winter roads hide potholes and big bumps, a wheel alignment is cheap insurance that your car will not wear your tires due to improper wheel alignment.
Q - What is the cost for a set of new tires?
A - Tire pricing varies based on the year, make and model of your vehicle plus depending on your needs. Contact us today call 877-286-5359 to request a tire quote,
Q - How long do you store tires?
A - We will store them as long as you need although recommend you change your tires seasonally every 6 months.
Q - What is the cost of additional or long-term storage?
A - $60.00 every six months from your storage date.
Q - How will I know my six months is up or coming due?
A - Forman Mazda keeps a log of your time frame for you and will notify you by email, phone and letter as your six months comes near.
Q - How do you keep track of my tires?
A - All tires have a number and a shelf they belong to.
Q - Why do you need 48 hours notice to get my tires?
A - Our tires are stored off-site so we need a minimum of 48 hours to retrieve your tires.
Q - Where do you store your tires?
A - Your tires are stored in a secure warehouse.
*$60.00 is the cost for storage only per season, this does not include the cost of the tire swap. The tire storage period is for a 6 months time period from the date of storage. If tires are left beyond the 6 months period, the customer is subject to additional fees.
Questions? Call Service: 877-286-5359